DOWNLOAD RICHARD MCMUNN'S 9 BRILLIANT COVER LETTER TEMPLATES!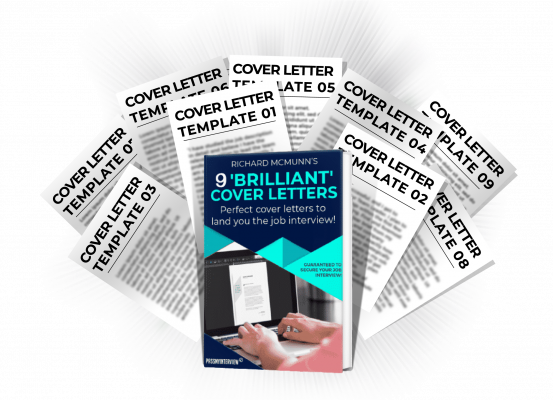 ADD TO CART BELOW:
Download The Templates
In this blog, career and recruitment expert, Richard McMunn, shows you the fastest way to create a brilliant cover letter for any job application!
Read on to find out what it takes to write the perfect cover letter:
TIP 1 – Keep it short, concise and positive
The first important step is to make sure you keep the cover letter relatively short, concise and positive in nature. It does not need to be lengthy, simply because the hiring manager does not have time to read through reams of text of pages. The best cover letters are short and powerful – no longer than one-side of A4.
TIP 2 – Load your cover letter with powerful keywords and phrases
Think about it, the Hiring Manager who reads your cover letter will have read many of these before. Therefore, we need to make sure your letter stands out from the crowd! To achieve this, make it unique by inserting a number of positive keywords and phrases that will resonate positively with the person reading it. Words such as professional, self-motivated, determined, confident and team worker will all help to demonstrate key qualities that are attract to every employer.
TIP 3 – Do not make any spelling, grammar or punctuation mistakes!
You'd be surprised at how many cover letters contain grammar and spelling errors. If you do make any mistakes, your application will most probably end up in the bin. It is important to make sure your cover letter has zero mistakes, as this shows you are conscious, can communicate effectively, and that you have great attention to detail.
WHAT TO INCLUDE IN A COVER LETTER
So, to help you write and submit the perfect cover letter, here are the 6 core elements we recommend you include to make it match the job and stand out from the rest of the applicants:
#1 – A professional introduction is a must!
When you start off your cover letter/email, make sure you start off with "Dear sir/madam," This is important, as sets a formal tone for your introduction and demonstrates you are professional in your communication. Do not say: "To whom it may concern."
#2 – The job you are applying for
Provide an introduction that tells the hiring manager the name/position you are applying for. Here's an example:
#3 – Who you are and why you are applying for the job
This aspect of the cover letter should only be a few lines long, but it needs to include details of you as a potential employee, and the reasons why you have applied for this job. Here's a great example:
#4 – Details of the skills and qualities you possess relevant to the role
During the next stage of your cover letter, include any skills and qualities you have gained in life so far that are a match for the job description and person specification. Again, here's an example to demonstrate what we mean: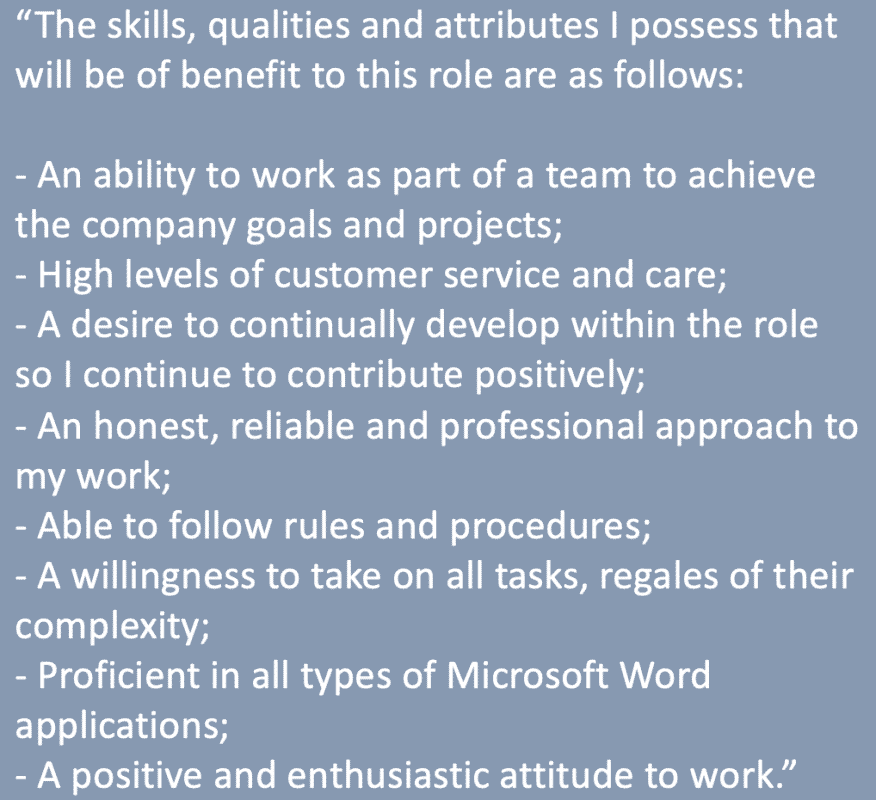 #5 – A powerful closing statement
At the end of your cover letter, include a powerful and positive closing statement that explains why you are the best person for the role!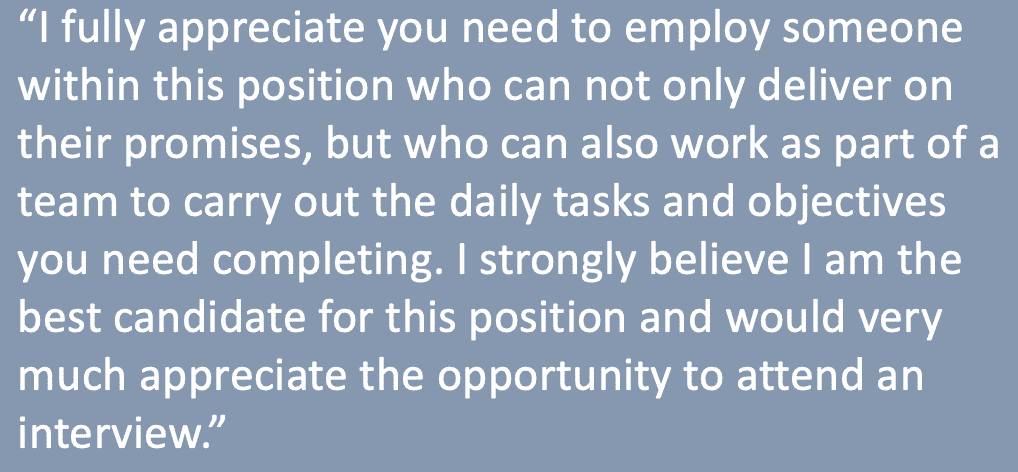 #6 – The correct 'sign-off' and your contact details
The final aspect of your cover letter is to sign off correctly. If you have used 'Dear sir/madam' at the start of your covering letter, make sure you sign off with 'Yours faithfully'.  You should also include your contact details, so they can get in touch with you if they decide to invite you along for interview.
To save you the hassle of having to write a cover letter yourself, we have created 7 BRILLIANT COVER LETTERS that can be used for all job applications across a variety of sectors. Download this pack now and simply use the cover letter that is applicable to your situation: