(10 ONLINE Interview QUESTIONS and Brilliant TOP-SCORING ANSWERS!)
I have put together this brilliant script to help you be the PASS your ONLINE INTERVIEW at the very first attempt! This script contains top-scoring, easy-to-remember answers to the 10 most common online interview questions. If you have an online interview coming up soon for any role or company, grab yourself a copy of the script – you won't regret it!
Richard McMunn
Job Interview Expert
DOWNLOAD RICHARD MCMUNN'S ONLINE INTERVIEW SCRIPT BELOW!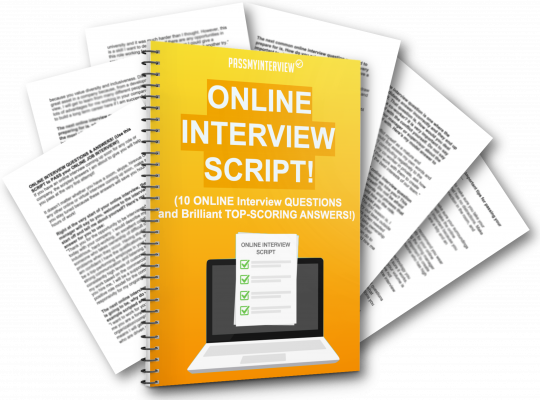 ADD TO CART:
Download The Templates
THE 10 ONLINE INTERVIEW QUESTIONS AND ANSWERS CONTAINED IN THE SCRIPT
Q1. Tell me about yourself?
Q2. Why do you want to work for us?
Q3. What are your greatest strengths?
Q4. What's your biggest weakness?
Q5. Why do you want to leave your job?
Q6. Where do you see yourself in five years?
Q7. How do you prioritize your work?
Q8. What's your greatest achievement?
Q9. How would you deal with conflict with a co-worker?
Q10. Why should we hire you?
Plus! 5 top tips to easily follow during your online interview to boost your success!
BENEFITS OF THE ONLINE INTERVIEW SCRIPT
#1. Instant download – have the online interview script in seconds!
#2. Contains unique, brilliant, example top-scoring answers guaranteed to impress all hiring managers during an online interview.
#3. All answers created by a job interview expert with over 30 years' experience.
#4. The answers are perfect for all job roles and level of experience.
#5. Perfect for Zoom, Skype, HireVue, and ALL online or virtual job interviews!
#6. Includes Richard McMunn's TOP 5 tips for passing any ONLINE INTERVIEW!
#7. Saves you hours and hours of work – the answers are READY-MADE!!
10 ONLINE Interview QUESTIONS and Brilliant TOP-SCORING ANSWERS!
(DOWNLOAD YOUR ONLINE INTERVIEW SCRIPT BELOW!)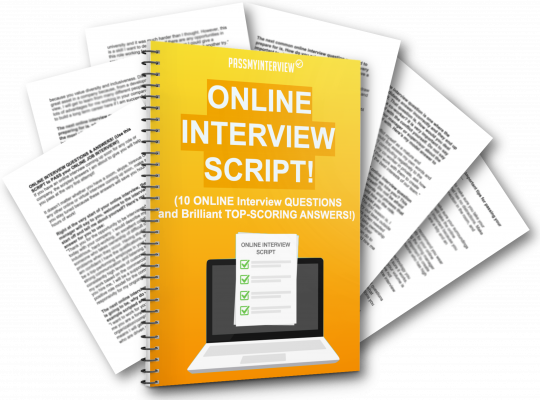 If your interview is unsuccessful, we will provide a full refund!
YES, I WANT THE TEMPLATES!