In this post, we will take a look at the established career and education development website, How2Become.com.
How2Become was established back in 2005 as a career development website which has since evolved to additionally provide educational preparation, such as 11+ and GCSE revision guides. However, at its core, How2Become excels as a leading career specialist, whether you need help with your CV, Application Form, Assessment Centre, or Job Interview, How2Become has you covered. How2Become is known for its "How to Become" books, such as "How to Become an Prison Officer".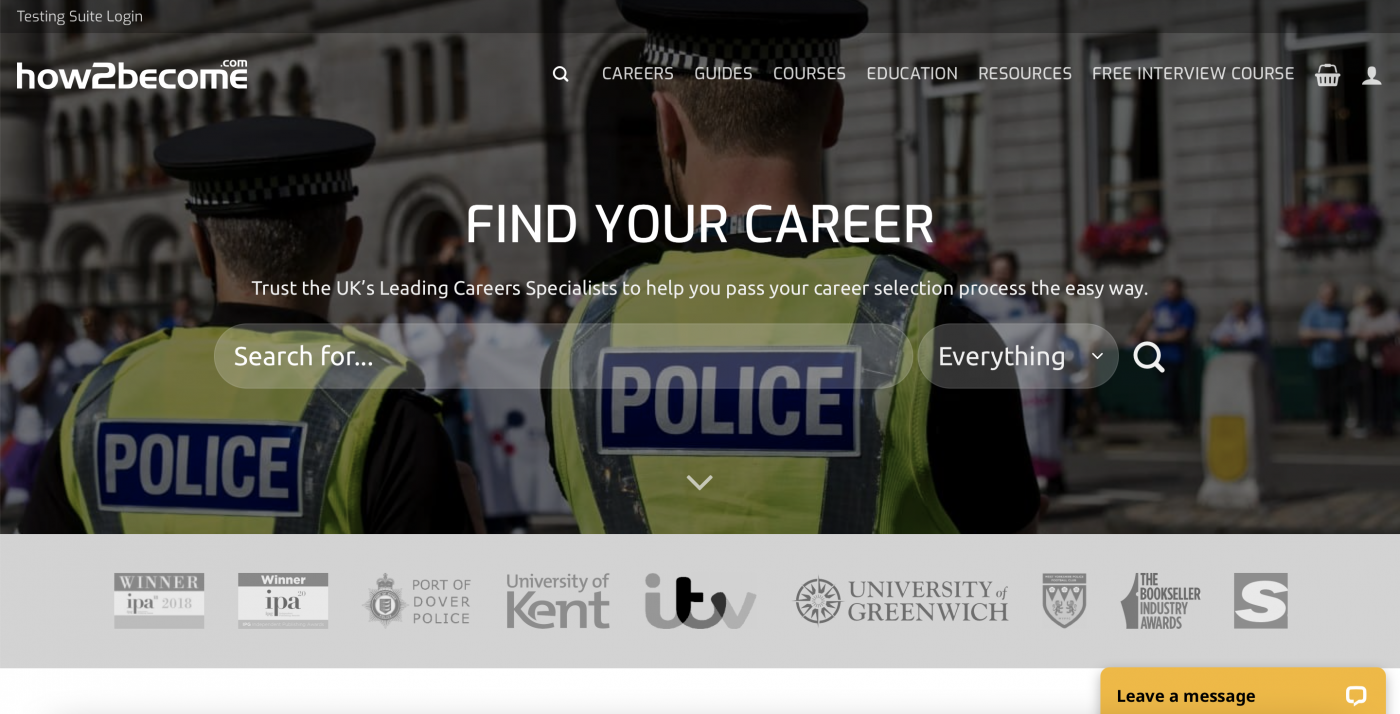 Yes, how2become.com has been established for over 16 years providing ebooks, courses, online video tuition, and one-to-one career guidance to help people pass their job selection processes. The majority of their services come with a 30-day money back guarantee, so if you don't get the job of your dreams or find the content isn't right for you, you will get your investment back.
Below we will dive into the exact services How2Become provides.
How2Become's sole mission is to help you to successfully prepare for the recruitment process of a wide variety of careers. Their website contains guides for a huge variety of careers, such as "How to Become an Airline Pilot", How to Join the Civil Service", and "How to Become a Train Driver". Their website also contains advice and resources suitable for any job application and assessment centre. One of How2Become's standout resources is its "Free Psychometric Tests" which is an online resource it has been delivering for over a decade to help its community pass job aptitude tests. How2Become's resources promise to help you pass your job selection processes by guiding you through the various recruitment stages step-by-step.
How2Become.com is so confident it will help you to pass your next job assessment, or interview that it offers a 30-day money back guarantee on most of its resources.
When visiting How2Become, you can either search for a whole overview of an career's selection process, for example, How2Become a Police Officer: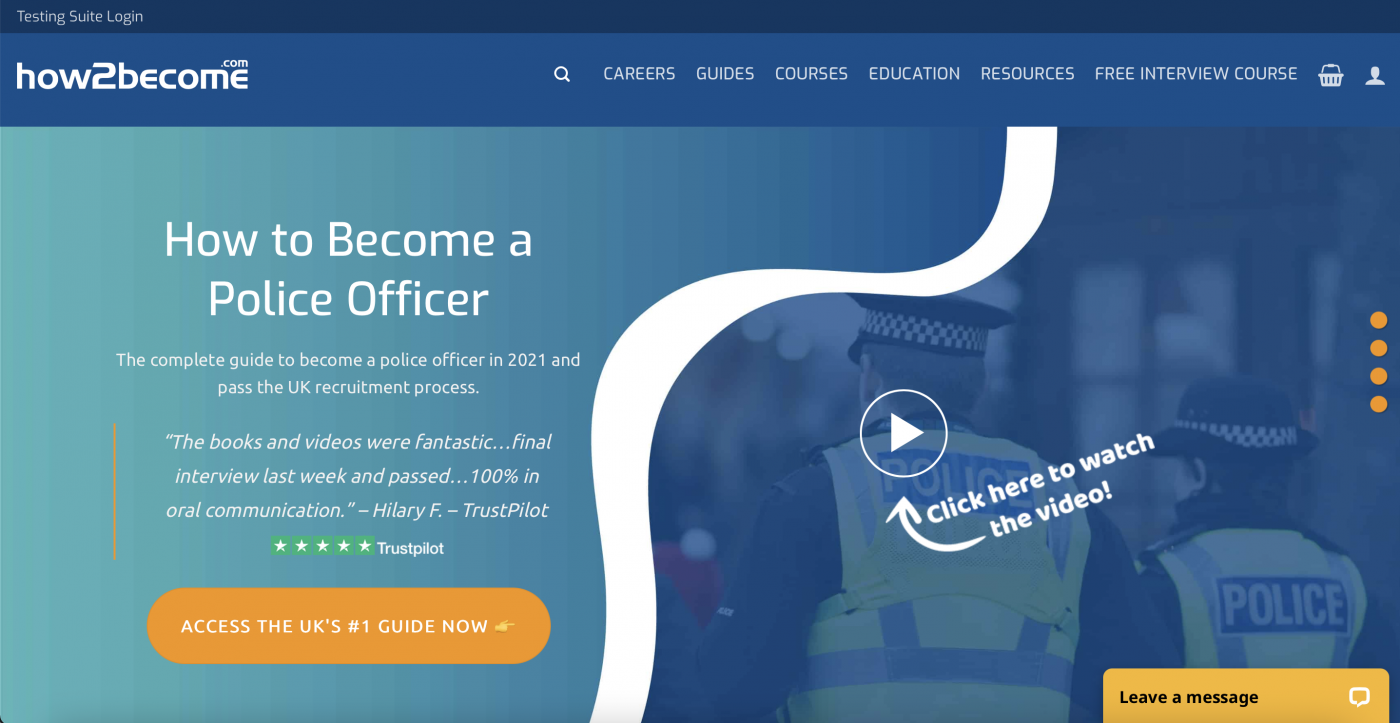 Or alternatively, if you want to ace a certain part of that career's selection process, you can just search for that. For example, Police Officer Application Form:
Next, the users are shown a page that provides an overview of the selection process: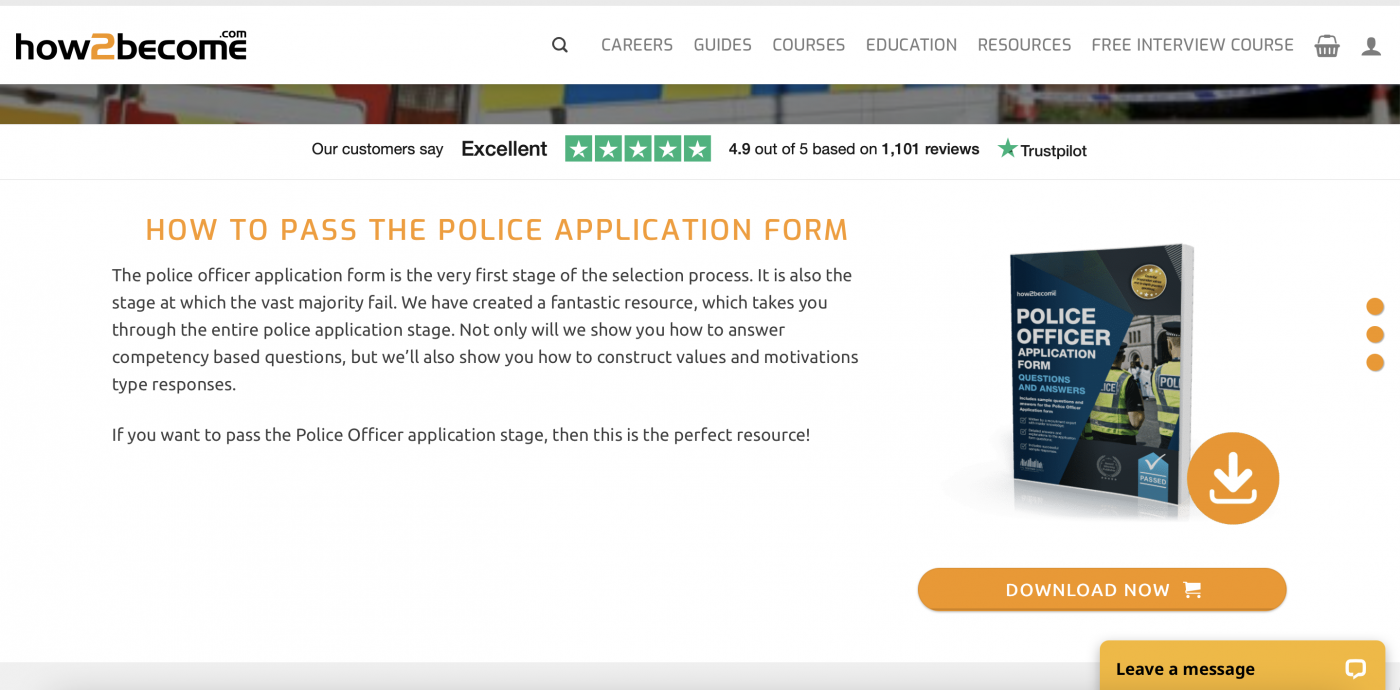 The How to Become a Police Officer resource contains a 200+ page guide covering the entire section process, online video tuition for the police interview and more. How2Become structures many of its resources into Silver, Gold, and Platinum options, with the Silver option being the base resource that includes the core product (normally an in depth eBook), with the Gold and Platinum including additional eBooks for specific stages of the recruitment process, such as the Police Application answers eBook mentioned previously:
To access all the resources, users can access the downloadable PDF ebook guides by paying a small fee. At the time of writing, this averaged at around £14.99 for around 300 pages of content, video tuition and bonus interactive tests – not a bad investment for a step-by-step walkthrough of the entire selection process!
Yes, nearly every product found on how2become.com also comes with handy bonuses such as 30-days free access to online testing suites which basically provide aptitude testing via an online interactive platform, providing lots of additional value for the customer.
It is worth noting that the 30-day free trial forms part of the main package the user buys, so although the initial investment may be £14.99, if the user continues their membership after 30-days, they are charged a monthly subscription of £5.99+vat to access the online training/tests.
The membership can be easily cancelled anytime by using how2become.com's contact form or by emailing them at: [email protected].
Top tip! If you cancel your membership anytime within the 30-day trial (as long as 48-hours' notice before the renewal is given) you will not be charged any more than your initial investment, plus you will have gotten 28 free days in the interview masterclass – that's a BIG win!
How2Become.com makes cancelling the subscription easy by sending out multiple reminder emails to its user (including one 7 days before renewal and also 2-days before the renewal) which can be replied to directly to cancel the service if it is no longer required. Simple.
Do How2Become resources really work?
The resources on How2Become.com have been put together by recruitment experts, with each one crafted by the team at How2Become who have been coaching individuals through interviews and assessment centres for the past 16 years. Therefore, it is no surprise to see that the feedback surrounding How2Become is excellent with the vast majority of users reporting a great experience and success from the material (in other words they passed their assessment centres!) based on the site's TrustPilot page and the flood of positive comments left on the website's YouTube videos.
How2Become.com also promises that their guides on many of their guides that they will help you to succeed and pass, or you'll get your money back.
Here are some recent testimonials from happy customers who all passed using How2Become's guides that we found online: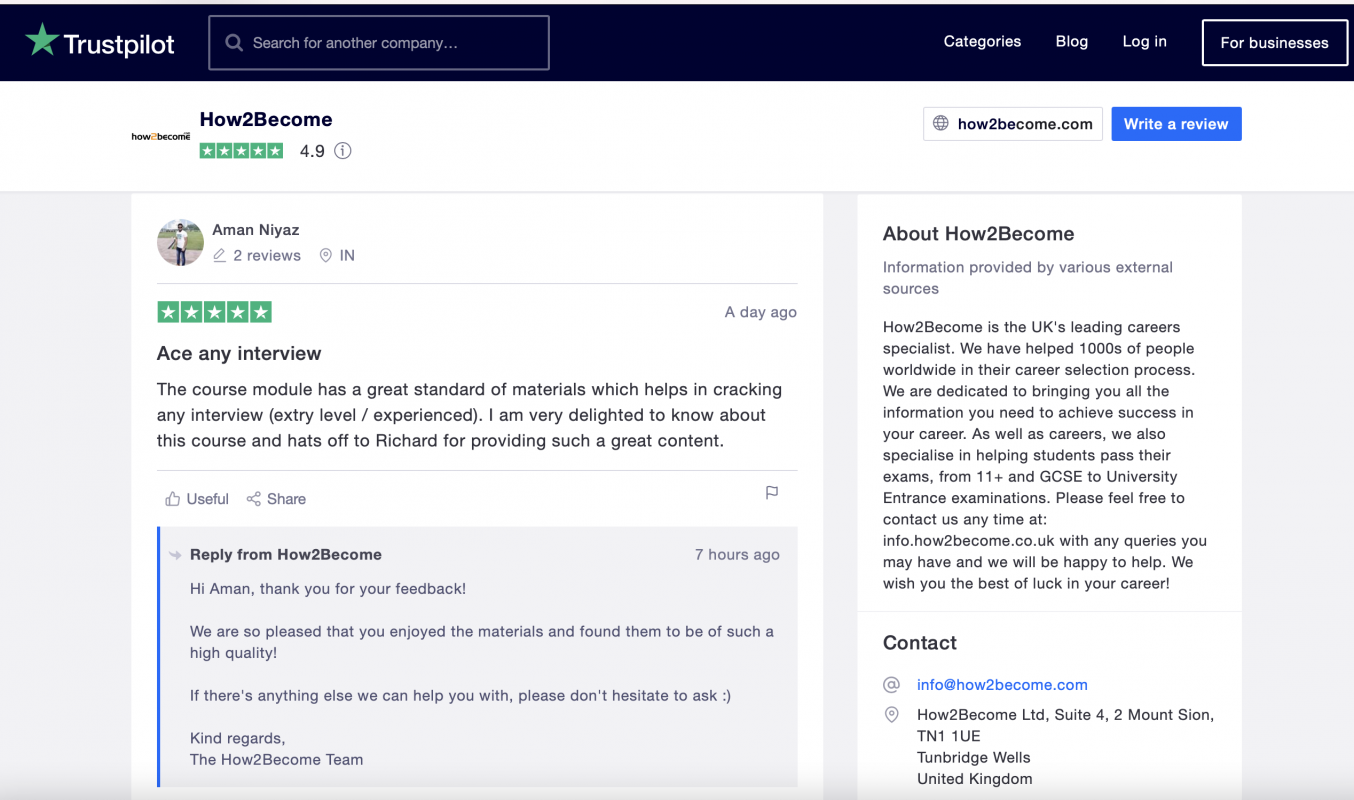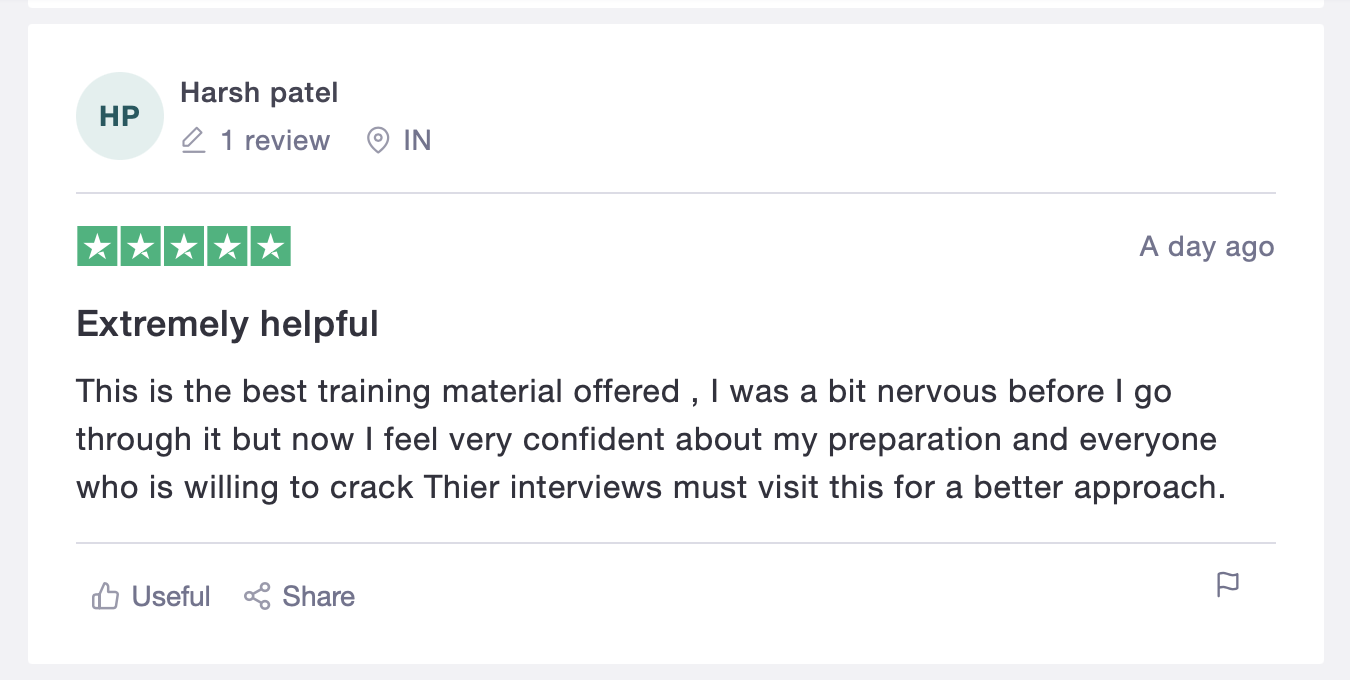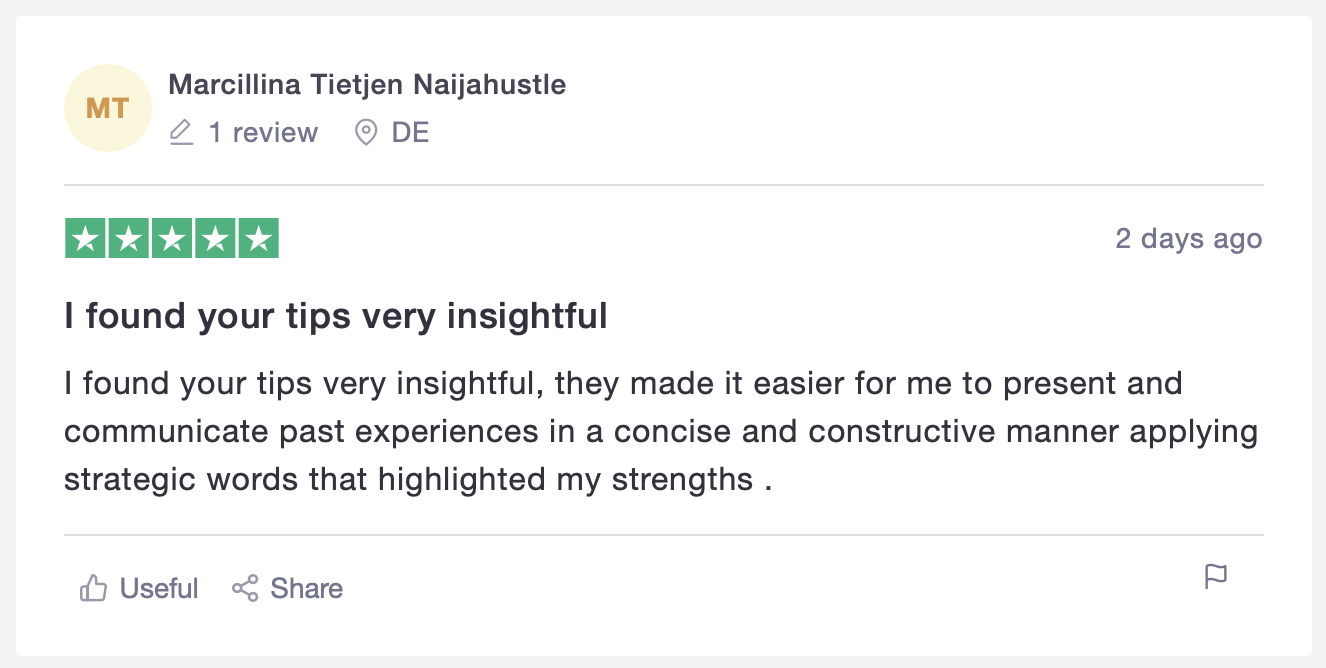 Overall, How2Become is a new modern way of delivering effective, high-quality interview content that cuts out the fluff and delivers real results fast. You can view the full list of career packs on their website.
Disclosure: How2Become.com is a separate business, and operated independently from PassMyInterview.com, but does share directorship ties. The content in this article is designed to provide an insight in to the services How2Become.com provides, but all users should make their own independent research and informed judgement before using or making any purchases on third-party websites such as How2Become.com. PassMyInterview.com is not responsible for content on third-party websites.