20 Scholarship Interview Questions & Answers!
How to Pass YOUR interview at the first attempt!
Scholarship Interviews – Your Questions Answered!
---
How do I prepare for a scholarship interview?
When preparing for a scholarship interview, the first thing you should do is research the institution you are applying too. This means you should be able to tell the interviewer the exact clubs, organizations, and activities the institution provides that you plan on participating in, and you should be aware of any notable news relating to the institution such as investments and expansions. You should also be aware of notable Alumni. This can really help you stand out and it showcases that your future vision is to complete your scholarship with this particular school above all other scholarship providers.
How to answer "why do you deserve this scholarship?"
This question is almost certainly going to come up during your interview, so it is critical you prepare a strong answer for it. Your answer should provide reassurance that you have the desire and dedication to complete the scholarship, and that you have ambitious, but achievable plans for your career. A great way to demonstrate this is to talk about how the scholarship will benefit you and help you achieve those plans. By doing so, you will be showcasing that you fully understand what's involved in the scholarship, and you'll leave little doubt that you will be a success for the institution and fully embrace the opportunity of the scholarship. Another great tip when answering "why you do you deserve this scholarship", is to back up your willingness to learn and your dedication, a very simple way to do this is to mention any self-help books you have been reading! 
What should you not say in a scholarship interview?
During a scholarship interview you should never state things like "one of my weaknesses is my organizational skills" or "you are unsure of your future plans". The interviewer will want to know that you are capable to successfully completing your scholarship and that you have achievable and ambitious plans for your career. It is imperative that you keep the conversation positive at all times, and that you always frame yourself in a positive light. Therefore, you should avoid saying you "like to socialize and go out drinking with friends". This will make the interviewer infer that you'd rather be out partying then taking your scholarship seriously.
"Do you have any questions for us" Scholarship interview question
Before your interview is concluded, the interviewer will always ask you if you have any questions, and if they don't, make sure you ask at least one question before the interview concludes! A very good question to ask is "In your experience, what makes a successful student at this school?", this not only illustrates your interest, but when they answer, if any of the qualities they list do not match up to what you told them about yourself earlier on, it gives you an opportunity to continue the interview and tell the interviewer how you match up to those qualities too that a successful student has.
How to answer "How will this scholarship help you?"
This is a great question that will really allow you to showcase your passion and commitment for the scholarship. In your answer you should show that you have really researched into the scholarship, and your future, by showing how each part of the scholarship will be useful and required to enable your future career. Remember, the interviewer wants to ensure that the scholarship will not go to waste, and therefore, you need to demonstrate how the scholarship will lead to your success, and in turn, this will reflect well on the scholarship provider.
SCHOLARSHIP INTERVIEW TIPS! HOW TO PASS A SCHOLARSHIP INTERVIEW
TIP 1 – Always back up your answers with experience and examples. This may seem obvious, but it is surprising how many applicants will simply say they are "hard-working" or "have strong organizational skills" without demonstrating that they actually have these skills by describing a past experience. For example, "As part of my previous work placement, I was in charge of organizing the daily tasks for the director, including planning out his schedule and ensuring that any last minute appointments or disruptions to the schedule were handled without impacting the rest of the Director's schedule. It was highly important to ensure the Director's day ran smoothly so he could focus on growing the business and not worry about his time management. Each day presented a new challenge, but having strong organizational skills allowed me to stay ahead and always be prepared for any challenges." As you can see, in this answer, not only is the applicant claiming they have good organizational skills, but they are also backing it up.
TIP 2 – Ensure you thoroughly research the school before your interview. To ensure you are a standout candidate, learn the scholarship provider's mission statement and values. You can then match yourself up to these values in your answers, and in turn, impress the interviewers. Interviewers will also be impressed if you can reference facts about their school directly such as what clubs or activities they offer.
TIP 3 – Be sure to dress to impress! Women should wear a suit with a skirt or trousers in darker colors such as Navy, and men a suit with a neutral tie, again the suit should be in darker colors. Ensure that you wear smart, formal shoes. Not only does your attire show that you are tidy, but it also demonstrates your competence, professionalism, and commitment – something the interviewer will want from any potential scholarship candidate!
TIP 4 – Preparation is key. Before your interview, make sure you get plenty of practice in for the types of questions you are likely to face in a scholarship interview. Due to the nature of a scholarship, the providers will only award it to the stand out applicants it believes will succeed and make the most of the scholarship. Therefore, it is imperative that you have excellent and stand out answers to scholarship interview questions such as "Why have you chosen this school", "What are your career goals?", "What will you bring to this school?" and "What experience do you have of applying yourself and achieving difficult goals?". Richard has put together brilliant answers to all of these questions which you can access below right now…
Download Richard's 20 Scholarship Interview Questions & Answers pack on this page today and pass your interview!
Here's What People Are Saying...

(worldwide success stories from our YouTube community!)
GET ALL 20 ANSWERS TO THE SCHOLARSHIP INTERVIEW QUESTIONS
FOR JUST ₹299.4
Question 1,
Full Suggested Answer & Detailed Response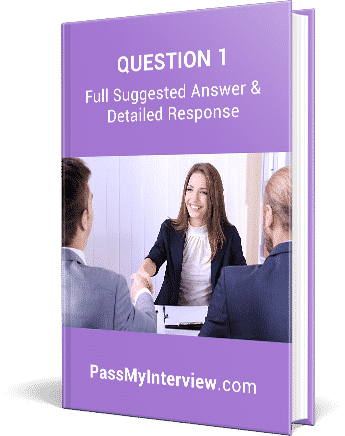 Question 2,
Full Suggested Answer & Detailed Response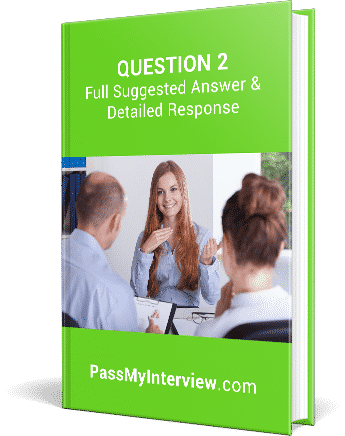 Question 3,
Full Suggested Answer & Detailed Response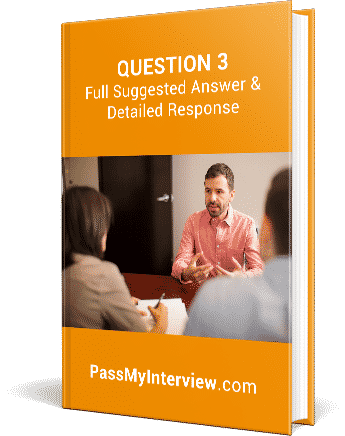 Question 4,
Full Suggested Answer & Detailed Response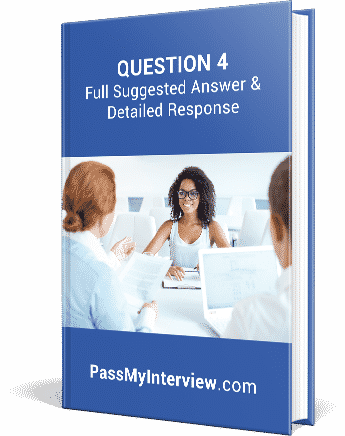 Question 5,
Full Suggested Answer & Detailed Response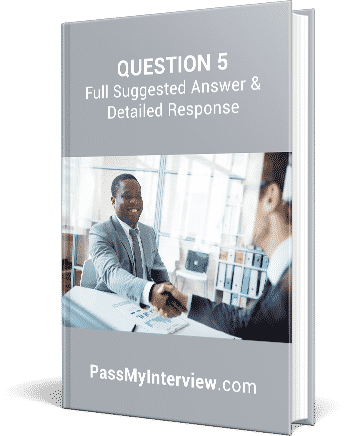 Question 6,
Full Suggested Answer & Detailed Response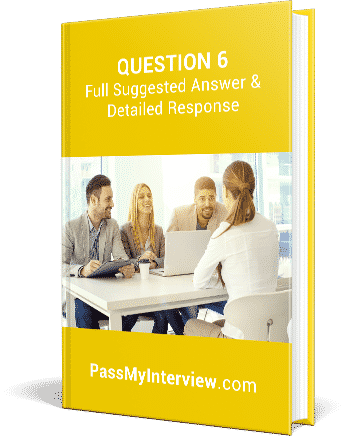 Question 7,
Full Suggested Answer & Detailed Response
Question 8,
Full Suggested Answer & Detailed Response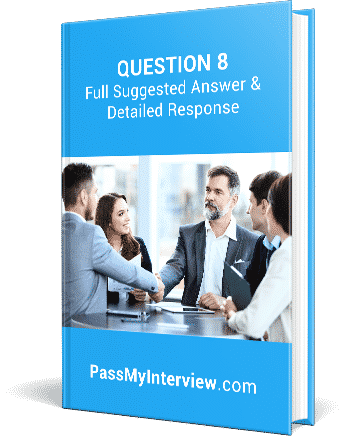 Question 9,
Full Suggested Answer & Detailed Response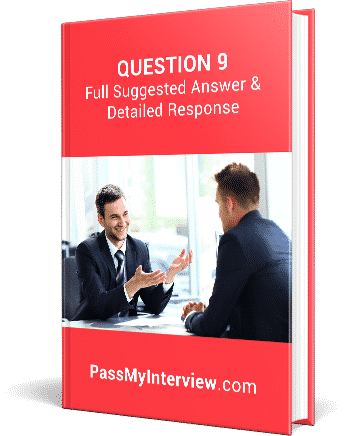 Question 10,
Full Suggested Answer & Detailed Response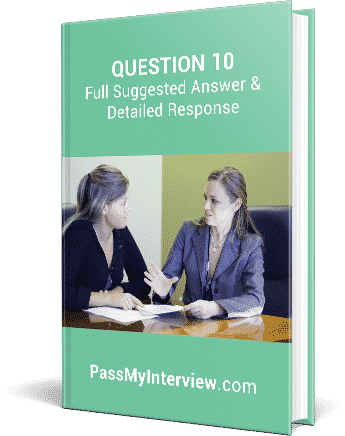 Question 11,
Full Suggested Answer & Detailed Response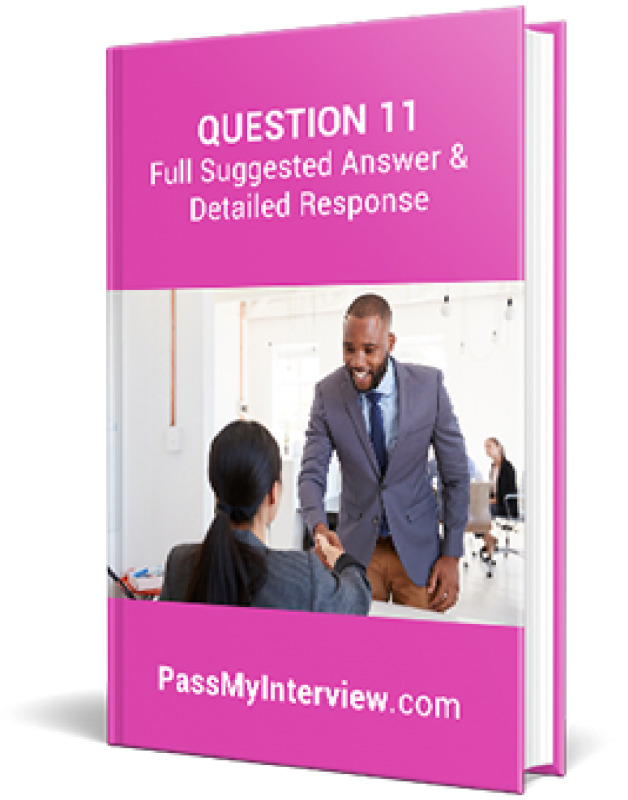 Question 12,
Full Suggested Answer & Detailed Response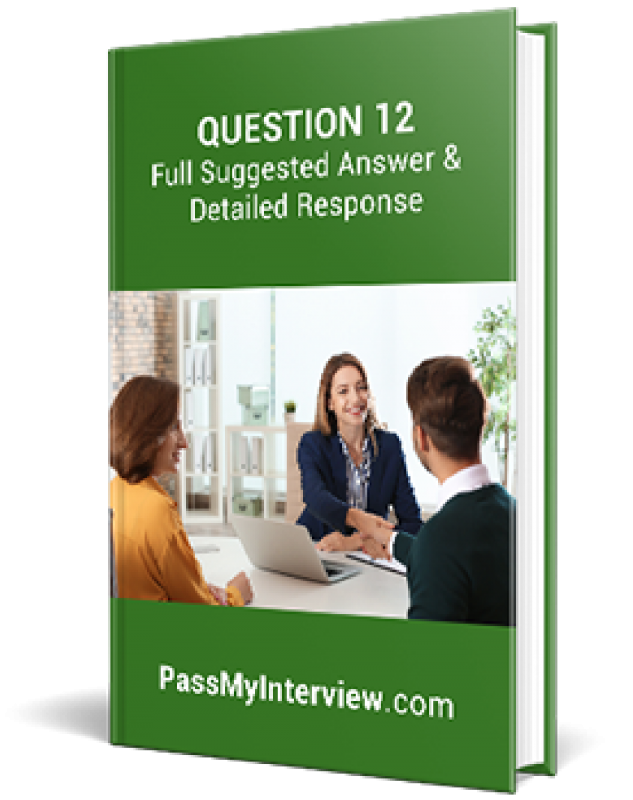 The answers to the FULL LIST of interview questions featured on this page.
Expert responses that you can use during your interview.
Suggested answers verified by our panel of interview experts.
Sent to your email inbox within seconds of your order being placed.
For just
₹299.4

get the UNIQUE ANSWERS to all 20 SCHOLARSHIP INTERVIEW questions to help you PASS YOUR INTERVIEW!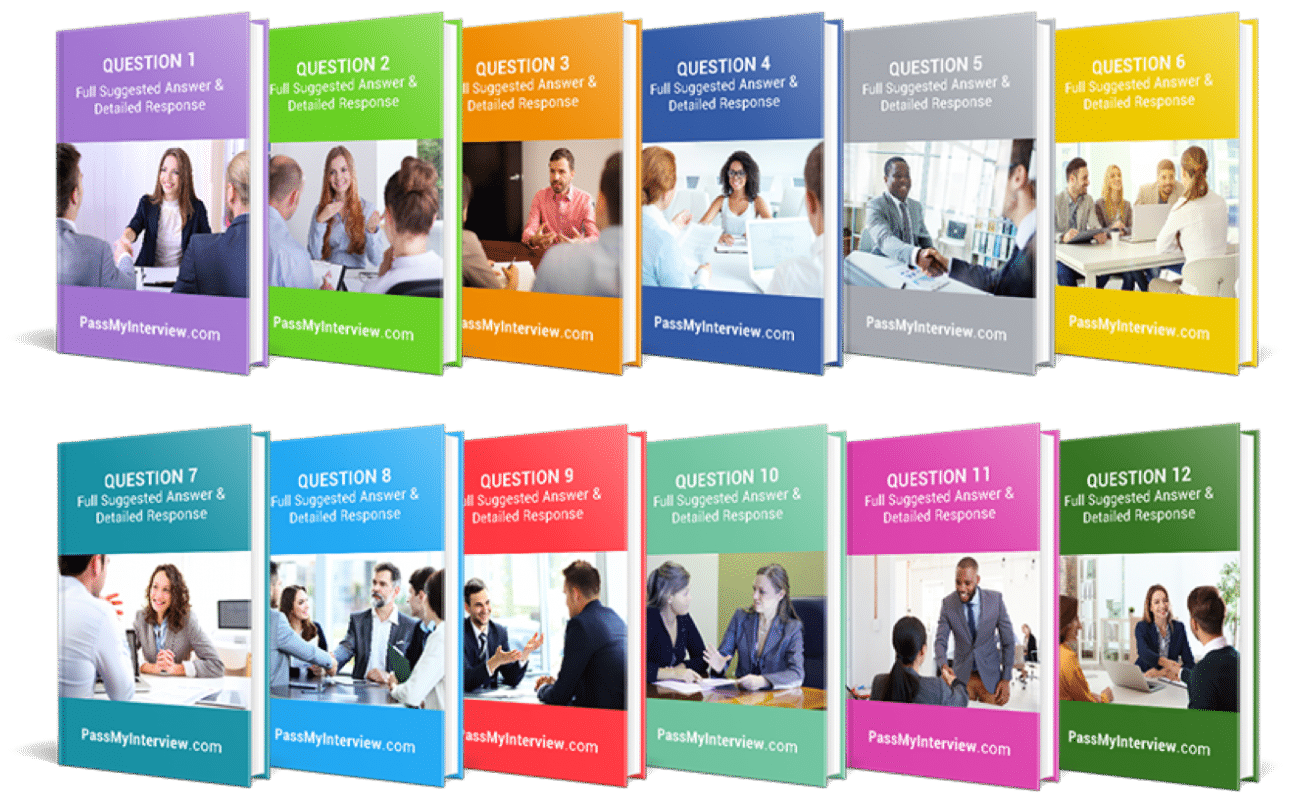 PLUS… BONUSES
In addition to the 20 SCHOLARSHIP INTERVIEW QUESTIONS & ANSWERS, you will also receive the following BONUSES: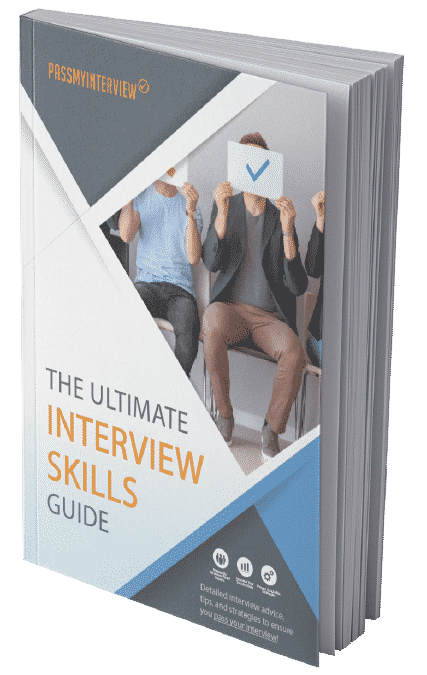 Bonus 1
150+ Page Interview Skills Guide – packed full of interview advice, to tips from interview experts, and all of the most common interview questions with detailed answers. Order today and you will get this bonus guide FREE – offer available for a limited time only.
Bonus 2
50-Page A-Z Interview Tips Guide – this PDF guide contains 26 quick and powerful tips you can implement right away as part of your interview strategy to boost your interview success!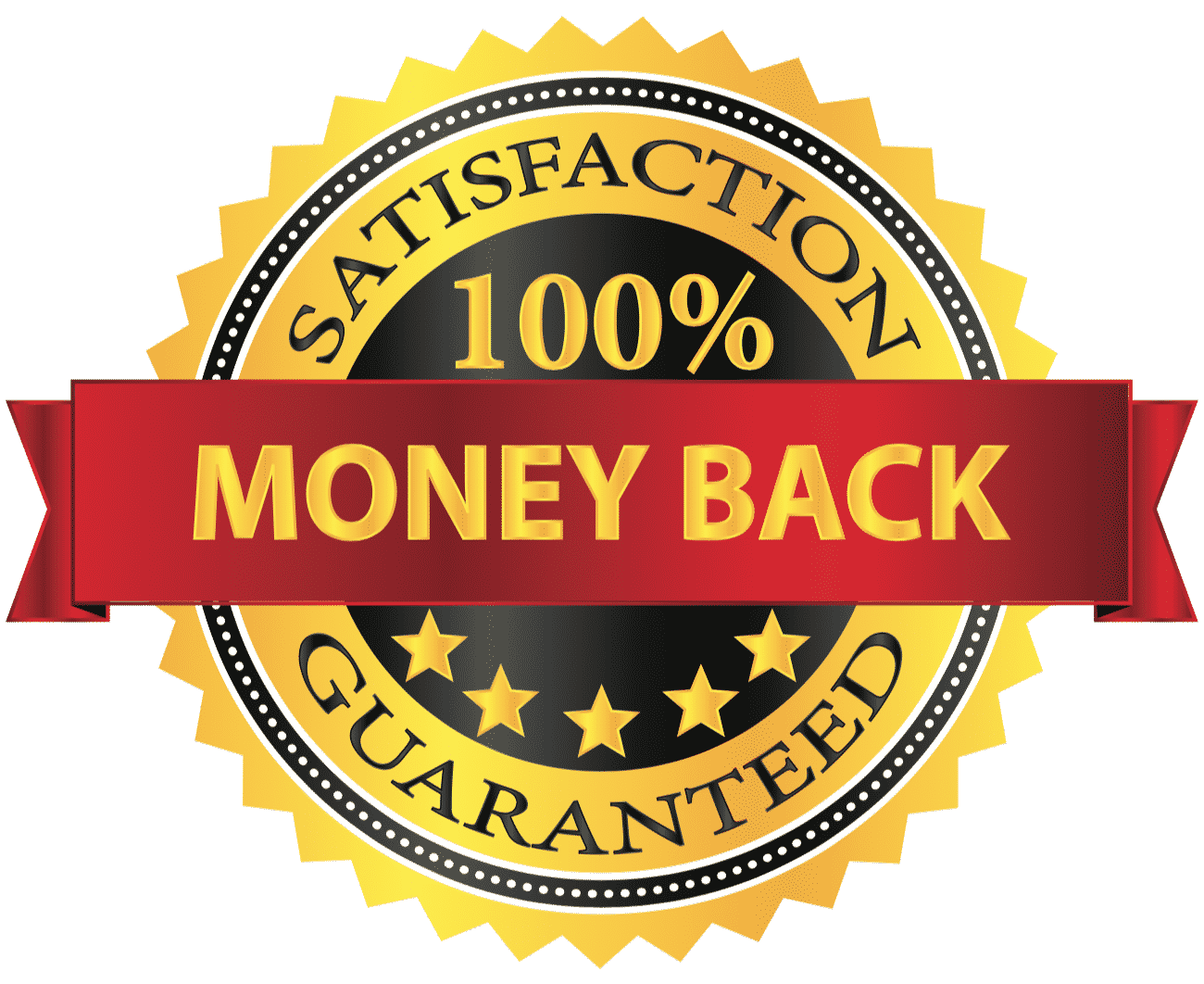 30-DAY MONEYBACK GUARANTEE
We have eliminated all risk for you. All of our products and training resources are protected by our 30-day no questions asked money back guarantee. Whatever the reason…or no reason at all…you can have a full refund if this resource isn't right for you. So there is no risk.
Who has created the answers to the interview questions?
Richard McMunn is a former Fire Officer turned interview coach who has over 20 years experience within the recruitment industry.
He is extremely passionate about helping people pass their interviews, and his success rate is unrivalled within the interview training sector.
Richard guarantees the answers contained within this product are unique and will help you stand out from the competition.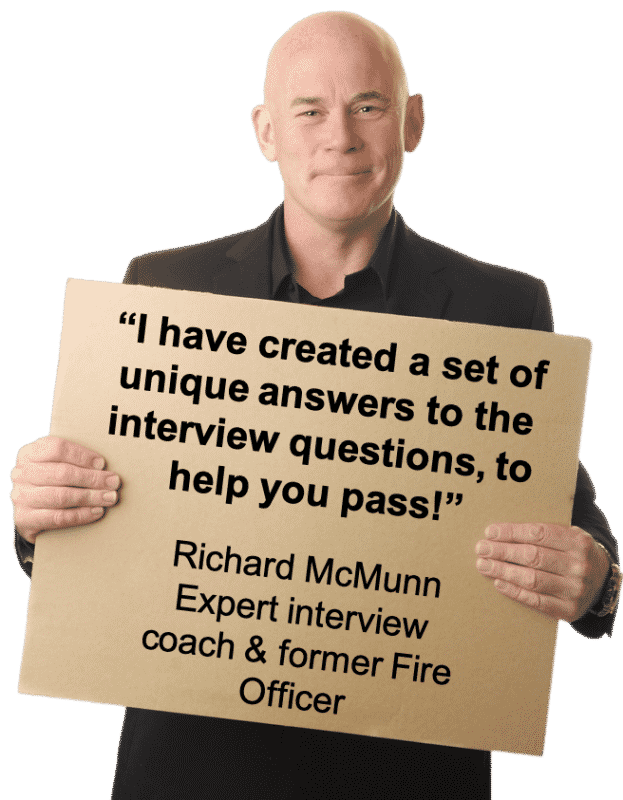 Still not convinced? Here's why you should buy with PassMyInterview.com…
Firstly, these interview questions and answers are created by us and our team of experts – we have all the answers to your questions and will help you succeed (like we've been doing for the last 14 years) and we update our material frequently.
Secondly, we provide exclusive bonuses with all our products that you won't find anywhere else. These bonuses include free guides, powerful online training and more!
Thirdly, our interview guides and training just work. Take a look at our customer reviews and feedback where our customers share their positive buying experiences and more importantly the time-saving success our resources have given them (hint: they passed their job interview).
Finally, we have eliminated all risk for you. All of our products and resources are protected by our 30-day no questions asked money back guarantee. Whatever the reason…or no reason at all…you can have a full refund if this training isn't right for you. So there is no risk.
MORE TESTIMONIALS FROM OUR SUCCESSFUL CUSTOMERS
All the questions featured were asked during my interview and on the next day I received a phone call telling me I'm hired. Thanks a lot!
Wow, you give by far the best advice. You are the tops!
I just wanted to thank you so very much. Your questions and answers helped me tremendously to land my first Tech job. Thanks so much for making these
This has been the GREATEST tutorial for me while preparing for my 'Behavioral' interview. I have my interview in exactly 2 weeks and these helpful tutorials are absolutely perfect for those who don't know. Thank you for sharing.
I had my interview yesterday, and I did great! Thank you so much for this, extremely helpful!
You got me a second interview thank you