29 Sales Interview
Questions & Answers
Pass YOUR interview at the first attempt!
Sales Positions Job Description
---
Sales Job Brief:
To be effective at working in sales you need to have a great set of skills, personality traits and attributes. To begin with, you need demonstrate effective listening skills when speaking to, or communicating with, clients and prospects. Your ability to build a rapport and long-term relationship with customer can increase your conversion rate and long-term income potential significantly. Furthermore, you will need a thorough understanding of the entire sales process, an ability to spot and overcome objections, have the skills to close a sale and also follow up reliably and punctually.
In particular, the following skills and attributes are needed to perform consistently to a high standard in any sales role, senior or otherwise.
Sales Interview Assessable Key Skills, Qualities & Attributes:
Source a continuous stream of highly-qualified leads and prospects by utilizing up-to-date and modern platforms and strategies;
Present, promote and sell your organization's products and services to prospects and continually look to improve conversion rates;
Explain the benefits of your products or services to prospects based on a cost versus risk analysis and provide evidence where appropriate and available;
Establish and build long-term relationships with prospects, clients and customers to ensure a continuous flow of strong revenue for your employer;
An ability to upsell when the opportunity arises based on the fact a current or existing customer is 10x more likely to spend and invest;
Expedite the resolution of customer complaints and issues, ensuring customer service is maintained to a high standard so as to not lose recurring income or repeat revenue;
Overcome objections that are put forward regularly by prospective clients and customers;
Have the experience and ability to walk away from a sale when the time is right;
Set and work towards determined sales targets and continually improve your sale techniques to match or beat them.
6 TIPS FOR PASSING THE SALES INTERVIEW!
TIP #1 – A positive, enthusiastic personality and a resilient 'can-do' attitude will go a long way in sales. Not only will you need to have great answers to the sales interview questions that are put your way during this interview, but you will also need to demonstrate these important personality traits, too.
TIP #2 – Before you go into your sales interview, have strategy for dealing with objections, and in particular, have examples already prepared for how you have overcome these in the past with potential prospects.
TIP #3 – Part of your role whilst working in sales is to think about the sales process and the different stages you will go through to convert your hard work into a sale. We strongly recommend you formalise your own sales process and split it up into either 5 or 7 different steps. Within the Sales Interview Questions and Answers guide, we have provided you with a great sample answer to this type of question.
TIP #4 – During your sales interview you are likely to be asked a question that relates to how much time you spend building relationships versus searching for prospects. There is a definitive ratio you should respond with, and we have disclosed this within the Sales Interview guide, available for immediate download on this page.
TIP #5 – There is a very strong possibility during the sales interview you will be asked a question about a time when you 'failed to convert a sale 'due to a mistake or error you made. When answering this tough sales interview question, be honest and open about a specific time relative to this type of situation, and make sure you tell the panel what you learned from it.
TIP #6 – 7 STAGES OF THE SALES PROCESS
There are seven stages of the sales process that you must be familiar with to be successful.
STAGE 1 – PROSPECTING
PROSPECTING is the act of sourcing new leads and a great place to start is on LinkedIn. More often than not, key decision-makers can be found on LinkedIn quickly and if you have a LinkedIn Premium account you will be able to contact them directly via InMail.
STAGE 2 – ESTABLISHING CONTACT
The second stage of the sales process is to ESTABLISH CONTACT. Salespeople will often reach out directly to prospects if they feel they are a good fit for the service or product they are selling. Alternatively, proactive salespeople will post useful and informative content online to encourage people to contact them directly. Again, LinkedIn can be used to great effect with this method.
STAGE 3 – PROSPECT QUALIFYING
The third stage of the sales process is to QUALIFY THE PROSPECT. Effective salespeople will achieve this by asking relevant questions including assessing the challenges the prospect is facing in their business, and who makes the buying decisions.
STAGE 4 – NURTURING THE PROSPECT
During stage 4 for the sales process, you will need to NURTURE THE PROSPECT and establish a common connection. People often know they are being sold to, which is why it is so important to build good relationships with sales prospects over time.
STAGE 5 – PRESENTING THE OFFER
At some stage during the sales process, you must present your offer including the price point. Experienced salespeople know exactly when to present their offer and it will depend on the hunger of the prospect to buy and their circumstances when this takes place.
STAGE 6 – OVERCOMING OBJECTIONS
The fastest way to overcome sales objections is to make the value of the product outweighs the cost. Overcoming objections can be achieved by asking relevant questions and providing assurances that the product or service will work. If you have total confidence in your product or service you may decide to offer a money-back guarantee.
Here's What People Are Saying...

(worldwide success stories from our YouTube community!)
GET ALL 29 QUESTIONS AND UNIQUE ANSWERS TO THE SALES INTERVIEW
PLUS FREE 30-DAY ACCESS TO OUR ONLINE INTERVIEW TRAINING COURSE…
FOR JUST £7.99
Question 1,
Full Suggested Answer & Detailed Response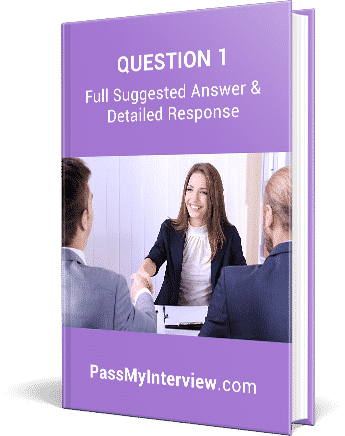 Question 2,
Full Suggested Answer & Detailed Response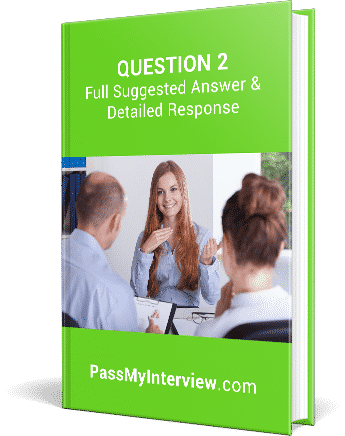 Question 3,
Full Suggested Answer & Detailed Response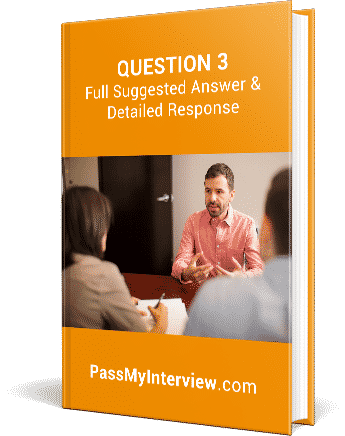 Question 4,
Full Suggested Answer & Detailed Response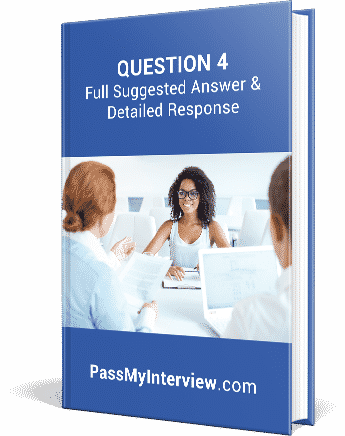 Question 5,
Full Suggested Answer & Detailed Response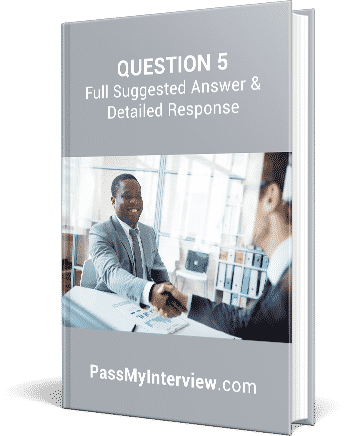 Question 6,
Full Suggested Answer & Detailed Response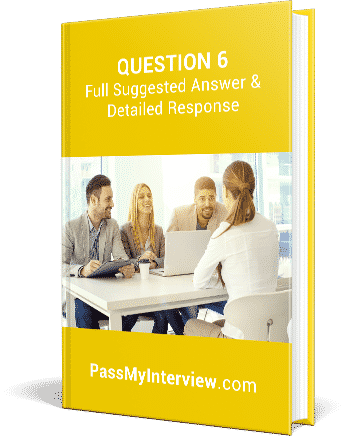 Question 7,
Full Suggested Answer & Detailed Response
Question 8,
Full Suggested Answer & Detailed Response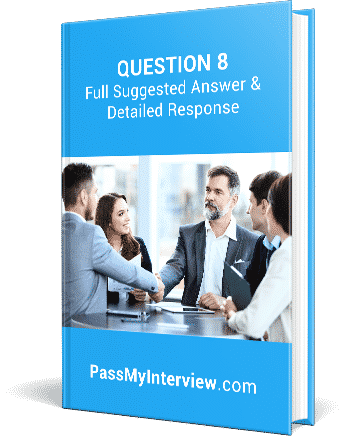 Question 9,
Full Suggested Answer & Detailed Response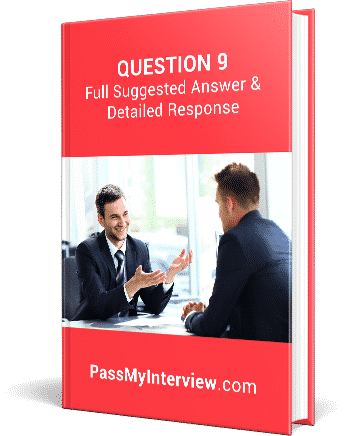 Question 10,
Full Suggested Answer & Detailed Response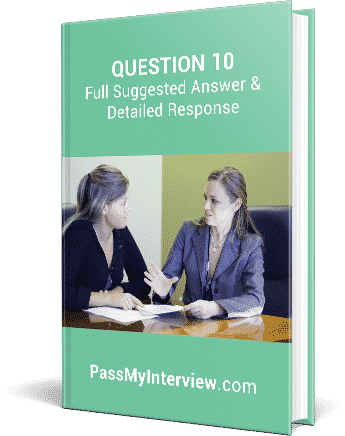 Question 11,
Full Suggested Answer & Detailed Response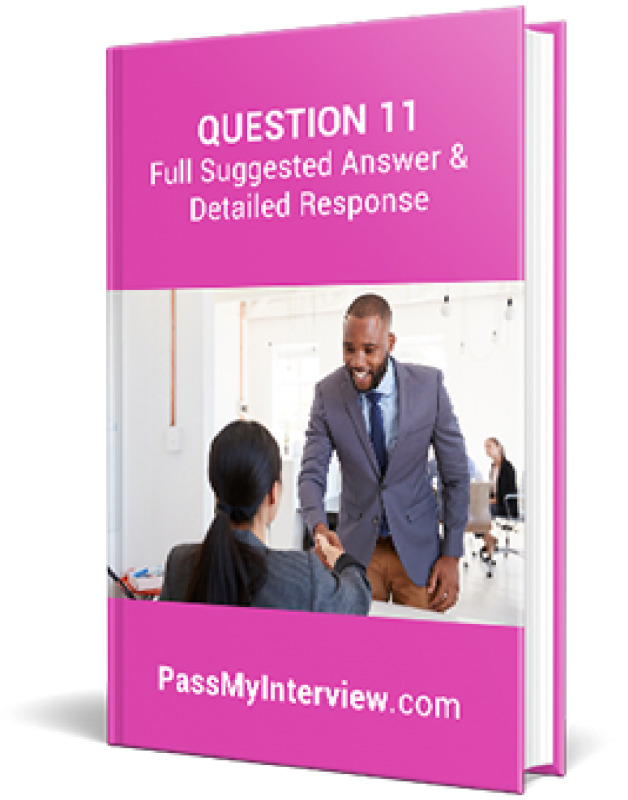 Question 12,
Full Suggested Answer & Detailed Response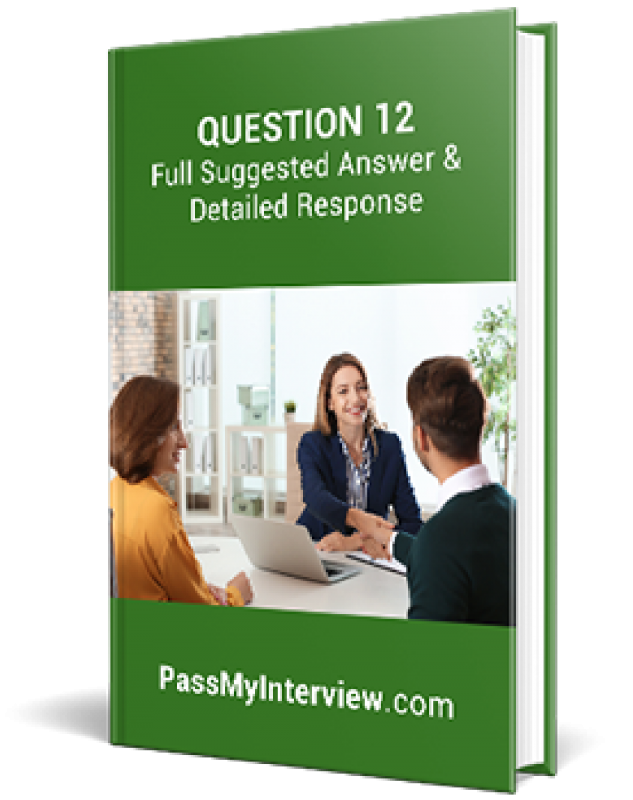 The answers to the FULL LIST of interview questions featured on this page.
Expert responses that you can use during your interview.
Suggested answers verified by our panel of interview experts.
Sent to your email inbox within seconds of your order being placed.
FREE 30 days access to our BESTSELLING online Interview Training Course!
For just
£7.99

get the UNIQUE ANSWERS to all 29 SALES INTERVIEW questions,

PLUS 30-days free access

to our online interview training course to help you

PASS YOUR INTERVIEW!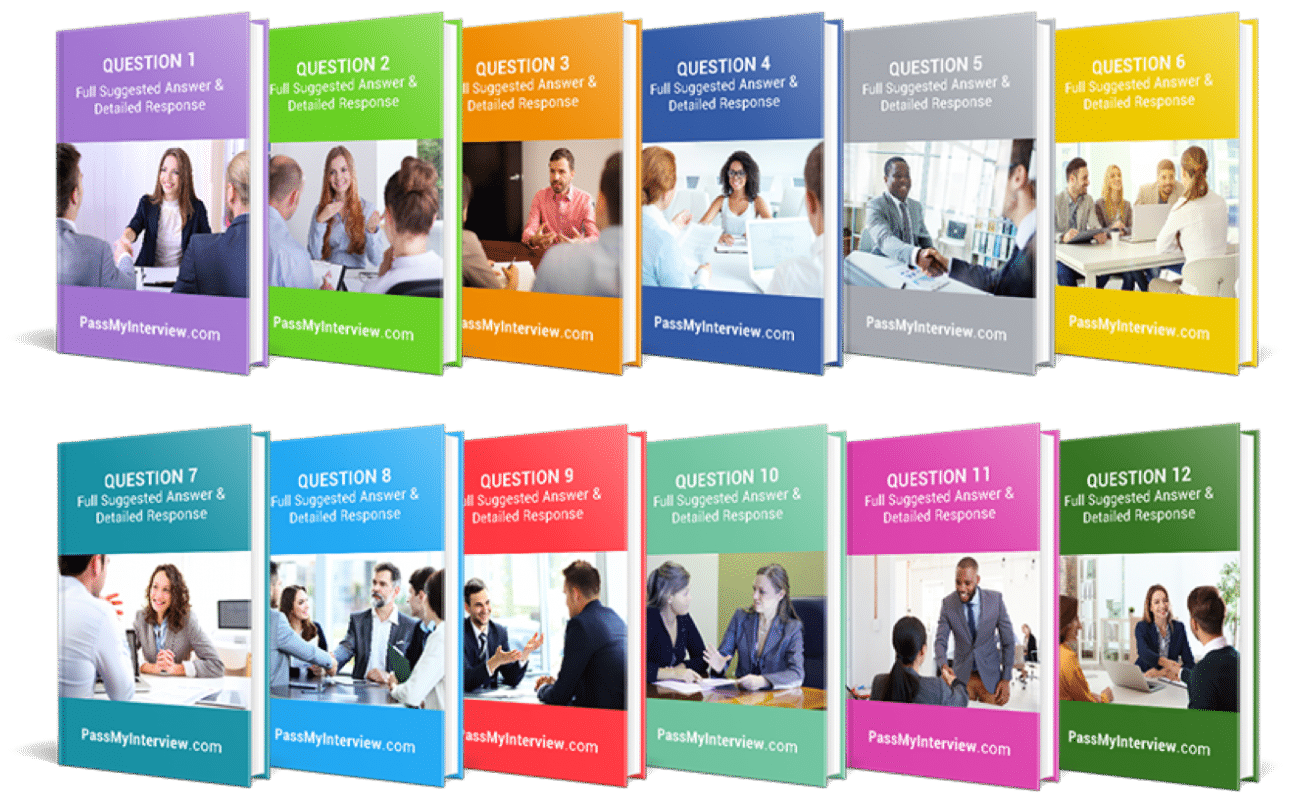 Get all 29 interview questions and suggested answers for your Sales Interview, plus FREE bonus access to our bestselling online interview training course, which contains over 50 powerful video modules to quickly get you interview ready (and they work for ANY interview). This online course will instantly be free for you to access for 30-days. Thereafter, it's just £27+vat per month. No minimum term. You can cancel anytime by contacting us via our contact page or email. If you cancel before the 30-day trial ends, you will not be charged.
PLUS… BONUSES
In addition to the specific SALES INTERVIEW Questions & Answers, you will also receive the following BONUSES: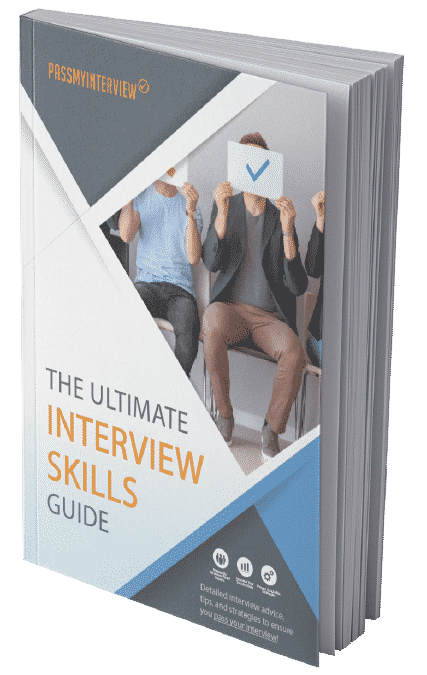 Bonus 1
150+ Page Interview Skills Guide – packed full of interview advice, to tips from interview experts, and all of the most common interview questions with detailed answers. Order today and you will get this bonus guide FREE – offer available for a limited time only.
Bonus 2
ULTIMATE Online Interview Training Course – Order today and you'll also get a 30-day free trial to our bestselling online interview training course designed to boost your success at interview! This online course has been used by 100s of job seekers to help their successful interview preparation.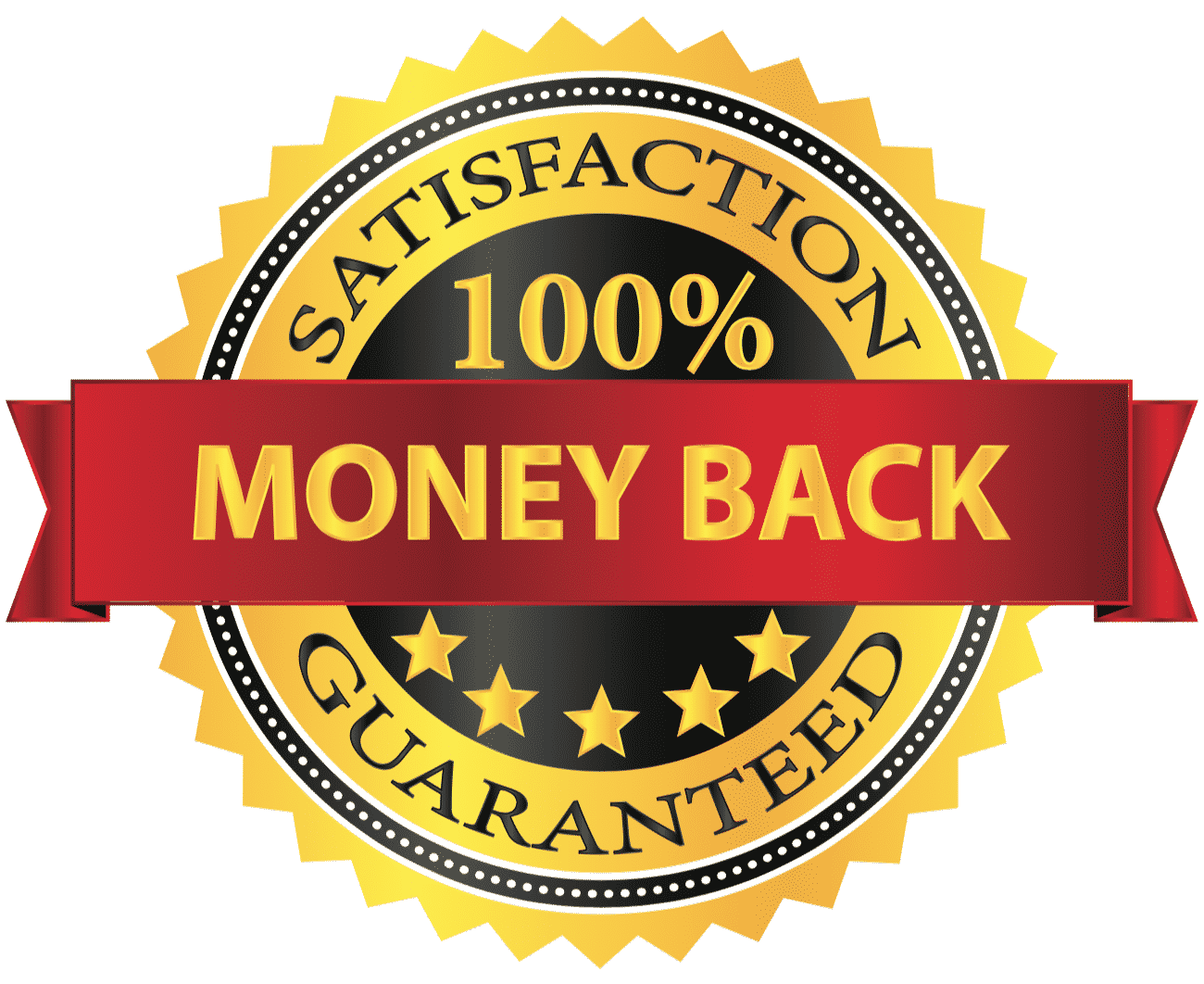 30-DAY MONEYBACK GUARANTEE
We have eliminated all risk for you. All of our products and training resources are protected by our 30-day no questions asked money back guarantee. Whatever the reason…or no reason at all…you can have a full refund if this resource isn't right for you. So there is no risk.
Who has created the answers to the interview questions?
Richard McMunn is a former Fire Officer turned interview coach who has over 20 years experience within the recruitment industry.
He is extremely passionate about helping people pass their interviews, and his success rate is unrivalled within the interview training sector.
Richard guarantees the answers contained within this product are unique and will help you stand out from the competition.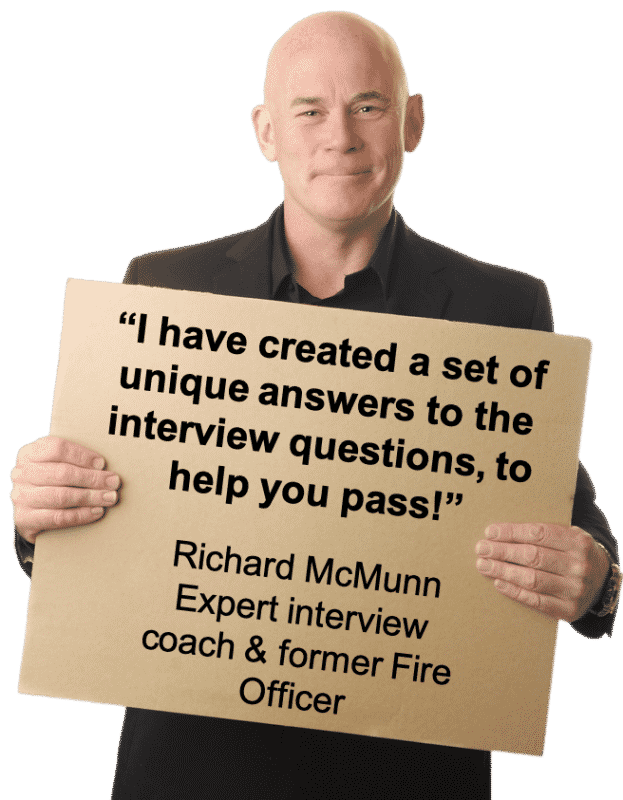 Still not convinced? Here's why you should buy with PassMyInterview.com…
Firstly, these interview questions and answers are created by us and our team of experts – we have all the answers to your questions and will help you succeed (like we've been doing for the last 14 years) and we update our material frequently.
Secondly, we provide exclusive bonuses with all our products that you won't find anywhere else. These bonuses include free guides, powerful online training and more!
Thirdly, our interview guides and training just work. Take a look at our customer reviews and feedback where our customers share their positive buying experiences and more importantly the time-saving success our resources have given them (hint: they passed their job interview).
Finally, we have eliminated all risk for you. All of our products and resources are protected by our 30-day no questions asked money back guarantee. Whatever the reason…or no reason at all…you can have a full refund if this training isn't right for you. So there is no risk.
MORE TESTIMONIALS FROM OUR SUCCESSFUL CUSTOMERS
All the questions featured were asked during my interview and on the next day I received a phone call telling me I'm hired. Thanks a lot!
Wow, you give by far the best advice. You are the tops!
I just wanted to thank you so very much. Your questions and answers helped me tremendously to land my first Tech job. Thanks so much for making these
This has been the GREATEST tutorial for me while preparing for my 'Behavioral' interview. I have my interview in exactly 2 weeks and these helpful tutorials are absolutely perfect for those who don't know. Thank you for sharing.
I had my interview yesterday, and I did great! Thank you so much for this, extremely helpful!
You got me a second interview thank you